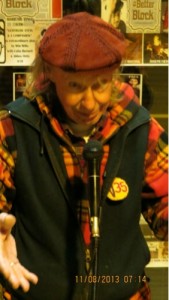 My brother D.D.Delaney came on the radio with us to do his one man show of the Christmas Carol. He did all roles. This one was done 12/15/2009.
He intends to do the show again where he lives in Norfolk Virginia. But since he's done the show three years for us on the radio, I will repeat each show consecutively until 12/25/2015.
Listen in and get into The Holiday Spirit!