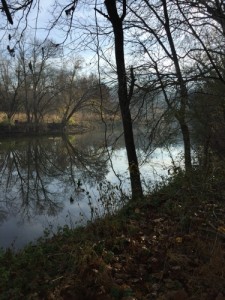 In addition to the birthing bed, the sickbed and the deathbed is the healing bed. Healing flows through all of these, but holds a special place in all of them.
When I think about a scientific diagnosis of cancer and the weight of these words, I feel a need to define the heaviness of the scientific and rational mind that comes up with such a diagnosis to begin with.
Perhaps a blending of an intellectual and creative mind with that of the ability to perceive the universe through the Eye of the Soul is a way to begin the healing process.
Therefore, the healing of cancer, or any other life-threatening disease, which is impossible in the physical world of reason and logic, becomes completely possible in the world of prayer and mystical grace. In the process of healing self, or our animals or anyone else, we must transcend the limitations of reason alone and connect with the inner realms of mystical perception and alternate realities.
What a beautiful opportunity to begin again!–excerpt from Prayer Prescriptions: 14 Spiritual Remedies For Long Lasting Health
Join us 12/1/2015 5 PM est and listen to Tobin Blake and Kate Loving discuss Healing with Practical Spiritual Healing Strategies.