Cancer Prevention and Cure- Podcast 274

October 24th, 2015 Tags:
kate loving's PRAYER Podcast
,
The Prayer Prescription Series
,
the truth about cancer

Posted in
Prayer Prescription Series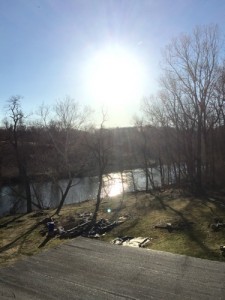 I received this email from Ty Bollinger, creator of "The Truth About Cancer."
"Not sure if you got my email late last night but we decided
to run a replay marathon all weekend while we catch up on emailing
everyone back that submitted tickets with ordering questions and
other things..
"Plus, after reading thousands of the emails that were sent yesterday,
we knew we had to find a way for everyone to watch the shows they
missed 🙂
We're going to leave all the episodes up for the next 36 hours
(until midnight Sunday night) so be sure to set some time aside
and enjoy watching again (or for the first time).
Email this email to your friends and let them know they'll be able to watch too (without having to even register)
Also, we're going to leave the 'early-bird' option up until Sunday night
as well.
We have to submit all our orders to the fulfillment company on Monday
so that they can print, produce and ship to you by November 12th
(likely shipping will start on the 9th and continue all week).
So if you're on the fence about owning a copy, now is the time to decide
since we'll be taking it down Sunday nightas well.
In the mean time, go watch all 9 episodes again (or for the first time) here
(and if you have friends that missed it, feel free to invite them to watch as
well)
https://go2.thetruthaboutcancer.com/global-quest/replay/?
I AM
Kate Loving Shenk RN BSN