Sing Your Music- Podcast 269

October 16th, 2015 Tags:
kate loving and the collective wisdom
,
serena dyer
,
The Prayer Prescription Series
,
Wayne W Dyer

Posted in
Prayer Prescription Series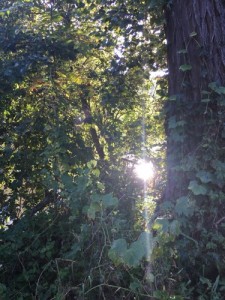 The conversation I had with Serena Dyer, author of Don't Die With Your Music
Still In You, was wonderful.
In 2001, Dr. Wayne W Dyer, wrote a book called Ten Secrets For Success And Inner Peace, based on the most important principles he wanted his children to live by. Serena Dyer has contemplated these ideas throughout her life. Don't die with your music still in you has been the most important principle for Serena: to her, it means that you don't allow yourself to live any life other than the one you were born to live.
We covered why Serena chose that particular secret and why it is important to her; what secret is important to her now; stories about her dad, Wayne W Dyer, and what it's like to be raised by spiritual parents.
Originally, I wanted Serena to be on the show because we were both raised with spiritual parents.
We discussed how Wayne W Dyer is "still here" and Serena give us examples as to why this is true.
Listen in:
Check Out Spirituality Podcasts at Blog Talk Radio with
Kate Loving Shenk
on BlogTalkRadio