Attention Dog and Cat Lovers -Podcast 277

October 27th, 2015 Tags:
kate loving and the collective wisdom
,
talking to dogs and cats
,
The Prayer Prescription Series
,
tim link

Posted in
Prayer Prescription Series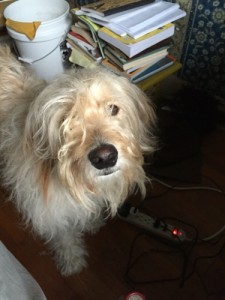 Do you talk to your dog or cat? Do you realize that if you did, everything would be better between you?
I know I have so much more talking to do. My cat needs me to zero in on his feral behavior. He needs me to zero in on how he feels when visitors come by in the form of humans and animals.
When your animal is near death, do you openly communicate your love and plan for his safe travel over the rainbow bridge?
Listen in.
Check Out Spirituality Podcasts at Blog Talk Radio with
Kate Loving Shenk
on BlogTalkRadio